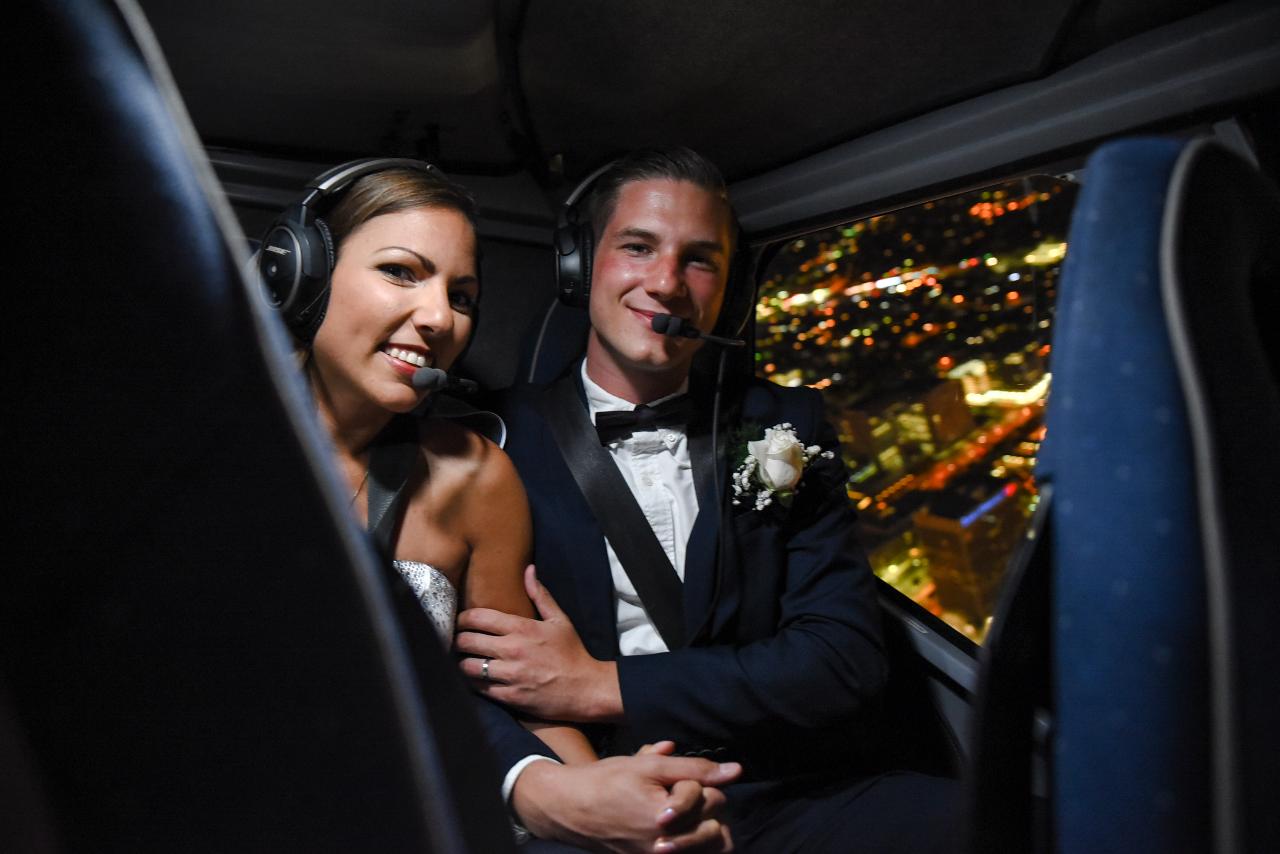 Capture the special moment in a helicopter flying over the Las Vegas Strip.
The Grand Canyon Ceremony
What can be more exotic than saying 'I Do' inside a natural world wonder?
Romantic Over The Strip Helicopter Tour
Only in Las Vegas can you step back in time and experience the world from your front row seat in the sky.
Grand Canyon Value Ceremony
Professional Photographer
All Professional Digital Images (with Copyrights)
18 Rose Fresh Bouquet & Boutonniere
Champagne Toast
$60 Minister Fee not included
Outdoor Adventure Wedding with landing for 2 + ATV, & Shooting
What will you remember about your Las Vegas wedding ceremony?
Enjoy awe-inspiring outdoor adventures designed for adrenaline seekers and those looking for extraordinary experiences in the Las Vegas area.
Outdoor Adventures Wedding
Ceremony at Las Vegas Outdoor Adventures
Professional Photographer
All Professional Digital Images (with Copyrights)
Minister Included
6 Rose Fresh Bouquet
Upgrade your ceremony to be held inside the Grand Canyon for $800.00
Grand Canyon Heli Adventure with Air-Only or Landing Option for 2
Complimentary shuttle pick-up and drop-off at your Las Vegas hotel.
15-minute photo opportunity on the O'Callaghan-Tillman bypass bridge overlooking the iconic Hoover Dam, Colorado River, and Lake Mead.
Panoramic aerial views of the Mojave Desert and the Grand Canyon in a state-of-the-art modern helicopter.
Lunch inside the world-famous Arizona Last Stop restaurant.
ATV Adventure
3-hour private motorized scenic ATV tour through Lake Mead National Park to the Colorado River.
Opportunity for a quick refreshing dip in the Colorado River at the halfway point.
Shooting Adventure
Includes 1 Sub Gun (25 rds), 1 Machine Gun (25 rds), 1 Belt Fed MG (25 rds), Barret 50cal (3 rds),
9MM Glock (5 rds) and 1 Exploding Target.
Photo/video opportunity after shooting with your awesome military weapons.